Consequences of Amniotic Band Syndrome

Sonography may show an aberrant band or sheet of tissue attached to the fetus with secondary deformity. Even when a band is not visualized the non-embryological distribution of the abnormalities is highly suggestive of the diagnosis of ABS. the manifestations of ABS are protean and any part of the fetal body may be affected/amputated.
Head
-
Clefts Fig.1
Encephalocele
Calvarial defects
Anencephaly
Hydrocephalus. Fig 2
Fig 1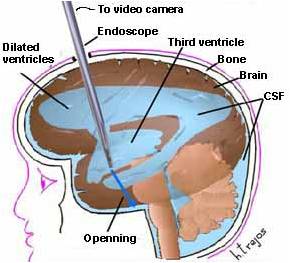 Fig 2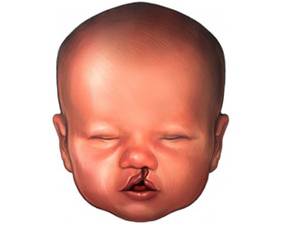 Face
-
'Slash' defects
Atypical facial, lip and palatal clefts.
Thorax
-
Slash defects with secondary deformity, e.g. exteriorisation of heart
Chest deformity — may cause secondary lung hypoplasia.
Spine
-
Kyphosis Fig 3
Scoliosis Fig 3
Meningomyelocele
Other rotational anomalies
Amputation of lower spine.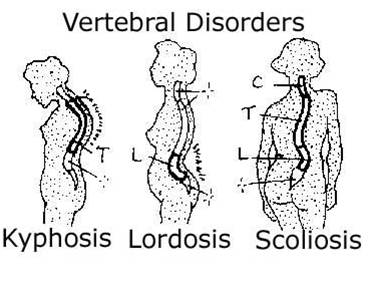 Fig 3
Abdomen
-
'Slash' defects
Omphalocele
Gastropleuroschisis
(exteriorization of bowel, liver and heart without a covering)
Imperforate anus. Fig 4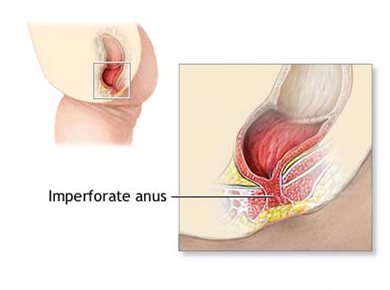 fig 4
Genitalia
-
Amputation
Malformed.
Limbs
-
Clubfoot Fig 5
Limb constriction with elphantiasis
Amputation
Distal syndactyly. Fig 6
Fig 5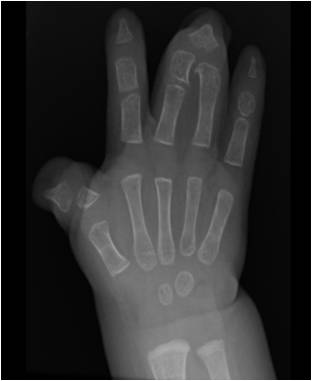 Fig. 6
Back to Fetal Wellbeing and Growth